The storytellling game  with a twist
Change your bias, change the future
LISTEN FOR…
is a simple yet powerful card game in which the stories of everyday life become the catalyst for transformative change through the power of deep listening.
Play Listen For… to go farther, faster and deeper in your work and relationships. It's simple and easy to play. The more you play, the more you grow: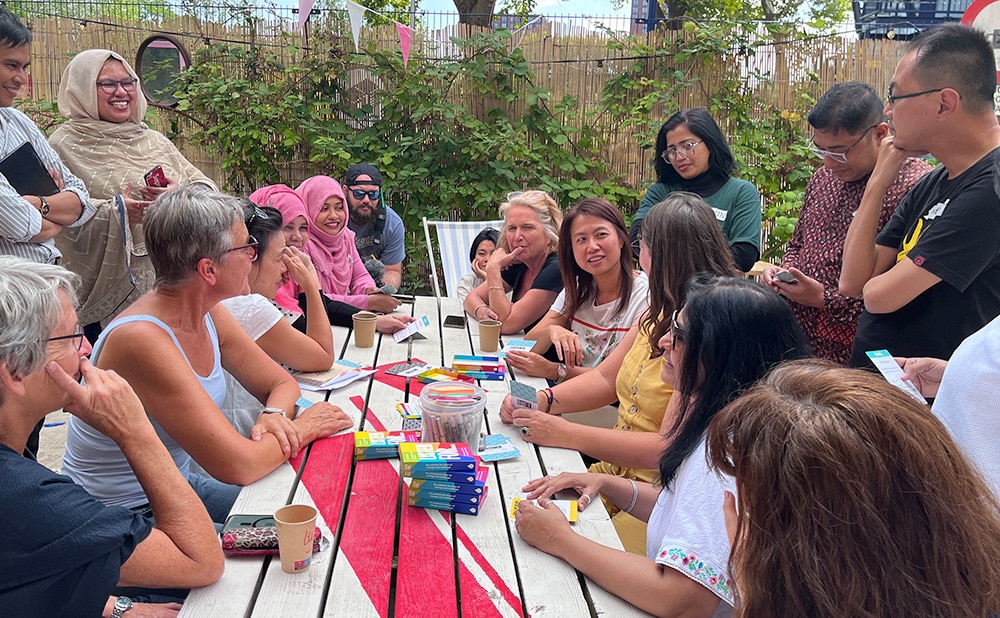 COLLECTIVE WELLBEING
Creates authentic human connections & psychological safety in group settings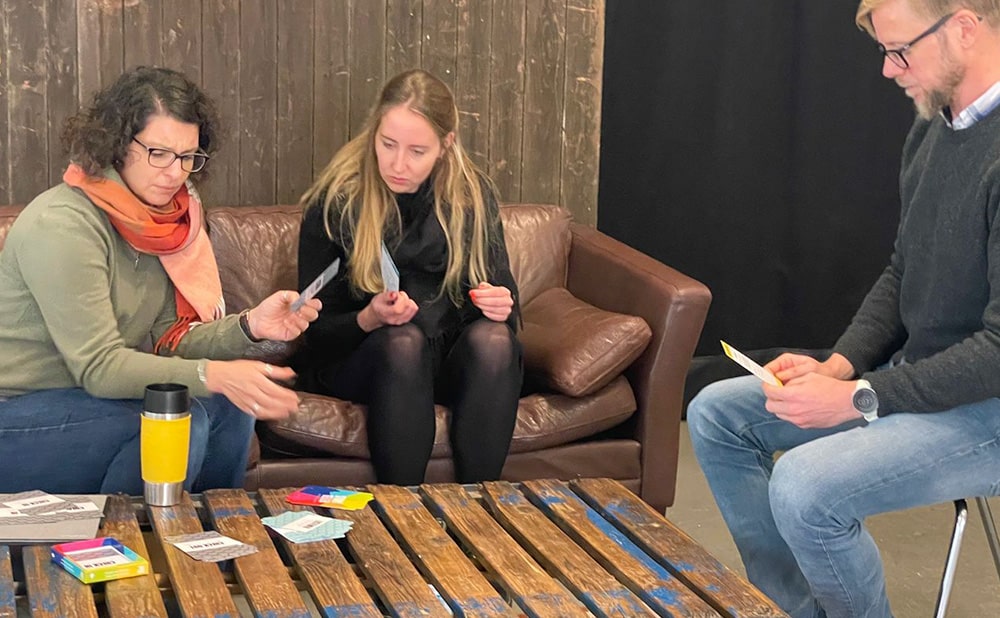 PROFESSIONAL COMPETENCIES
Teaches the hard to learn skills needed to work in complexity & collaboration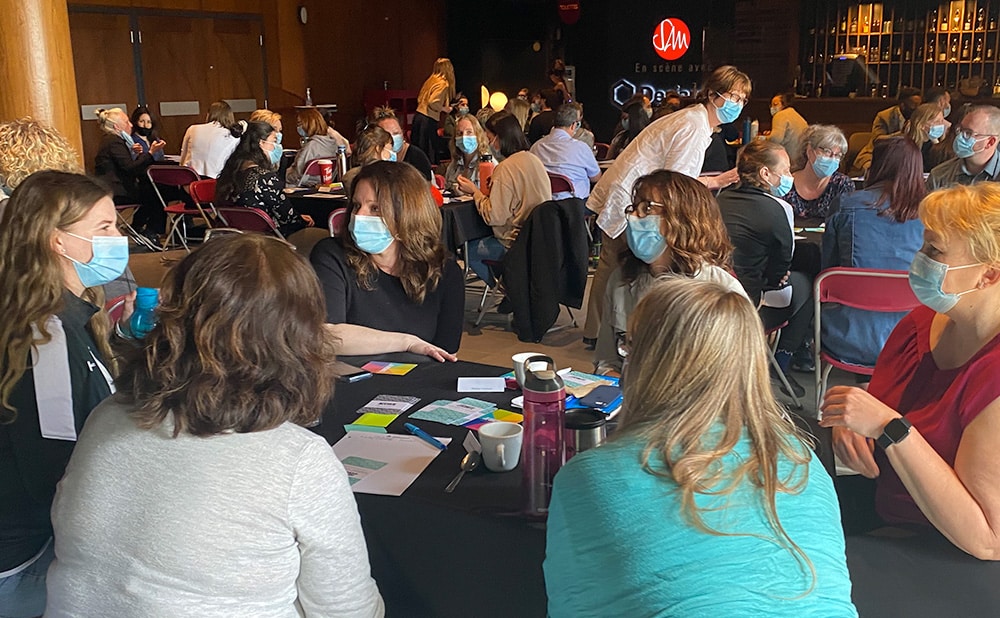 SHARED LEADERSHIP
Develops a culture of shared leadership and non-hierarchical ways of working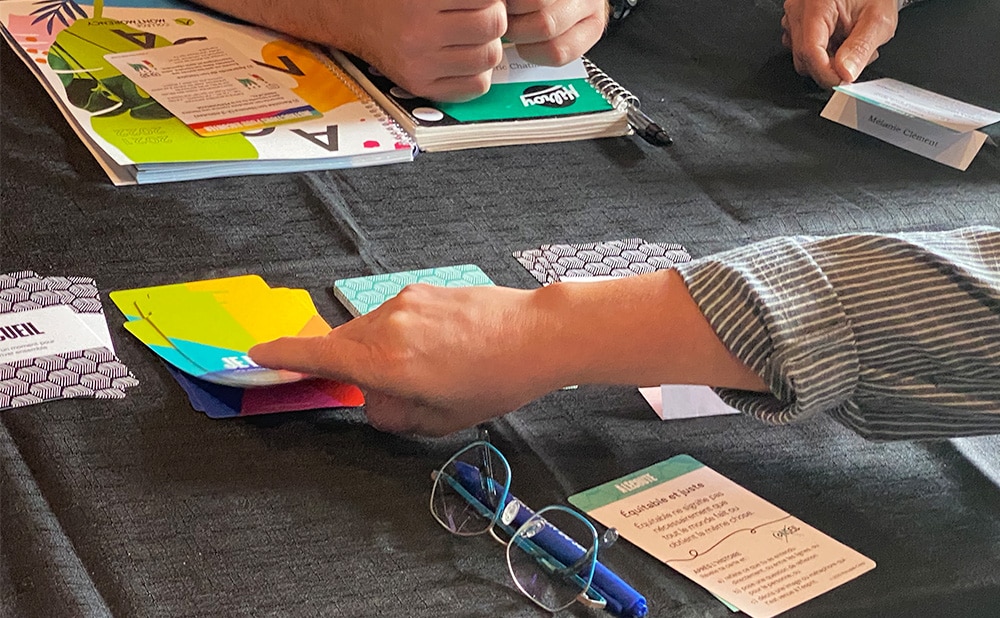 STRATEGIC SENSEMAKING
Generates fresh thinking and novel insights on challenges that need it
The power of Listen For… is that it quickly opens up space to share, listen, and sense-make around difficult subjects — in a light and transformative way.
Created by Percolab, Listen For… is built on the wisdom and neuroscience of storytelling , empathic listening, transformative learning, appreciative inquiry, and the experience of 15 years of working at the forefront of collaboration and complex change.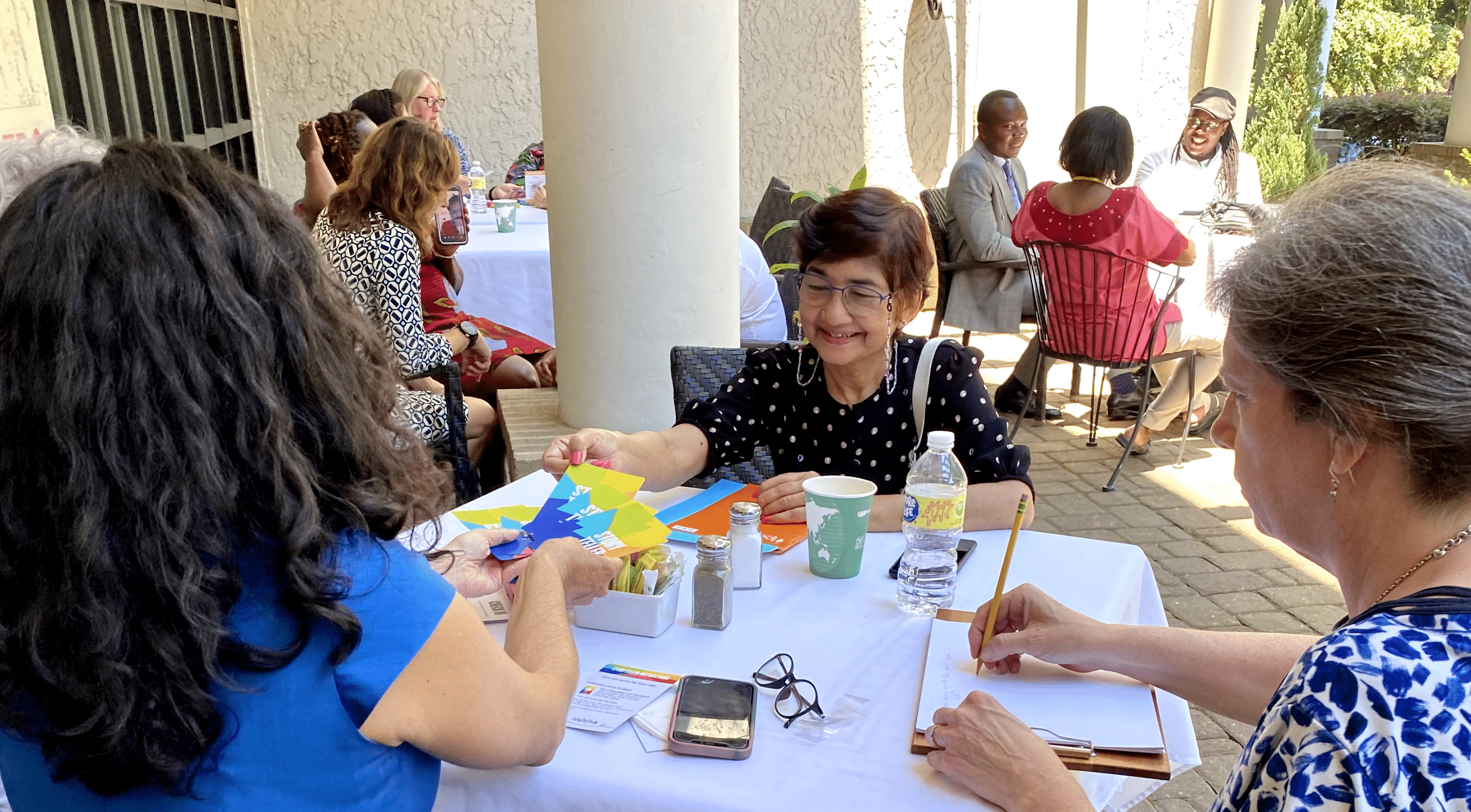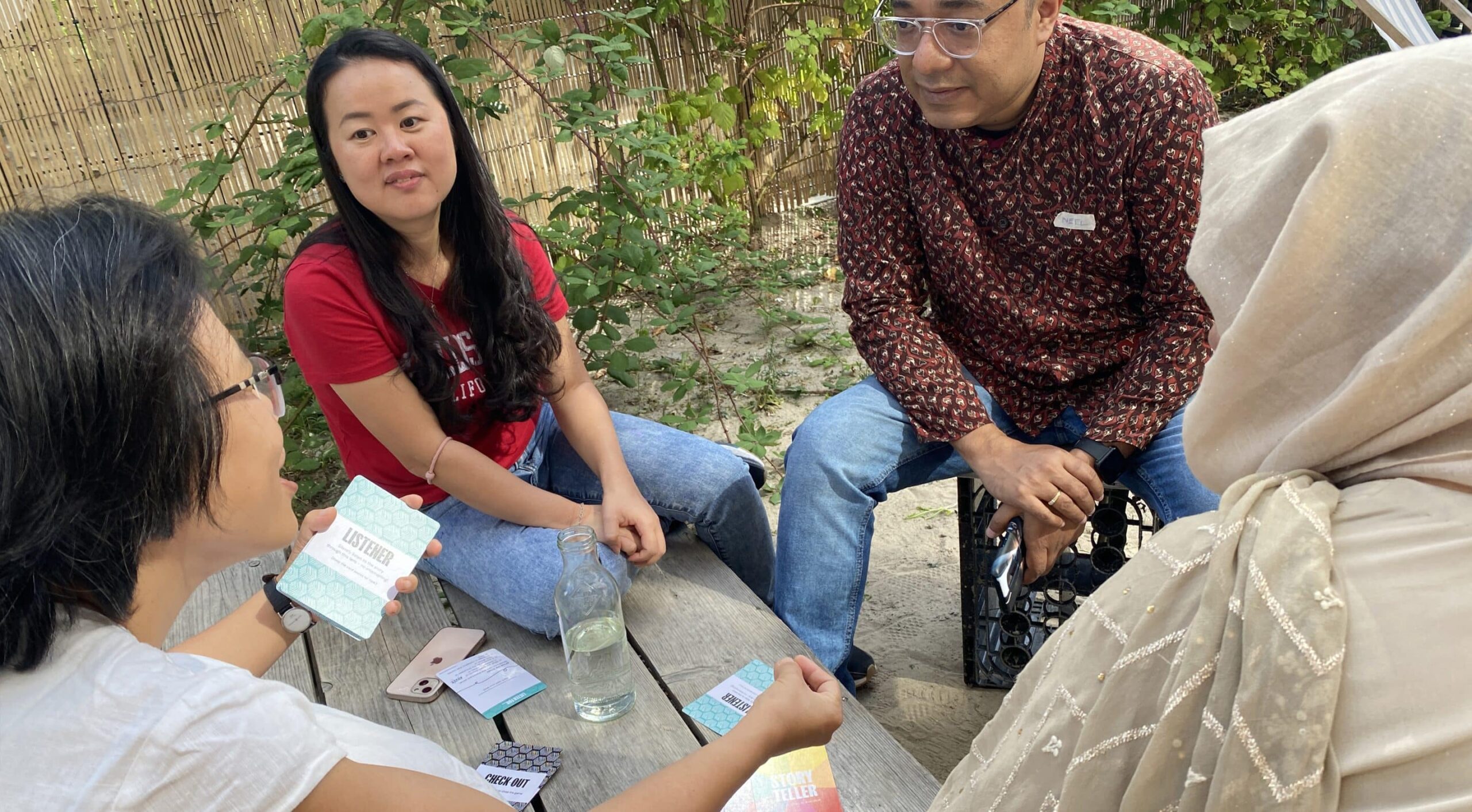 Play for 5 minutes or 2 hours, and learn something new everytime you play
Players take turns as storytellers and listeners, each prompted by Listen For… playing cards. Storytellers share a 2-3 minute micro story of a recent experience, and listeners use "listening lenses" to listen and reflect back to the storyteller what they heard in the story by listening to it through that listening lens. The storyteller then shares what they learned about their own story after hearing each listeners' reflection.
The game is designed to be played by anyone, in all kinds organizational, community and educational settings:
Change and transition processes
Team meetings and feedback sessions
Professional training and culture building programs
Retreats, and team days
Well-being and mental health initiatives
Difficult conversations and conflict resolution 
Relationship and community building events
Professional and network conferences 
Play Listen For… today!!!
TRY THE GAME
Sign up to our next online game and experience for yourself the power of the game by playing with a global community.
FREE
BUY THE GAME
Buy the physical card deck and/or subscribe to our digital tool to start playing with your teams, clients, and social groups today!
$40
LEARN THE GAME
Join one of our trainings and our community of practice to learn how to strategically host the game in different contexts
$150 + 
EXPERIENCE AN EVENT
Have us come and host a game for your next team retreat, organisation wide event, or community conference
VARIABLE 
What people are saying about the impact of playing Listen For…
"LISTEN FOR… is a usable, practical and fun game that really uncovers the listeners in all of us. Can't wait to practice it with my clients! "
The vulnerability and trust created by the game leads to real authenticity in relationships, and so the sharing is constructive
Being given an angle for listening brings added perspective and depth to thinking about a situation that is front of you
A great tool for sensing what is happening inside of teams
The game's simplicity holds a depth that gives players a powerful way of connecting and creating shared understanding.
Pulling cards diffuses power dynamics because nobody is deciding what should be talked about. This creates a space for magic and sense-making
CREATED FROM THE BOOK GOING HORIZONTAL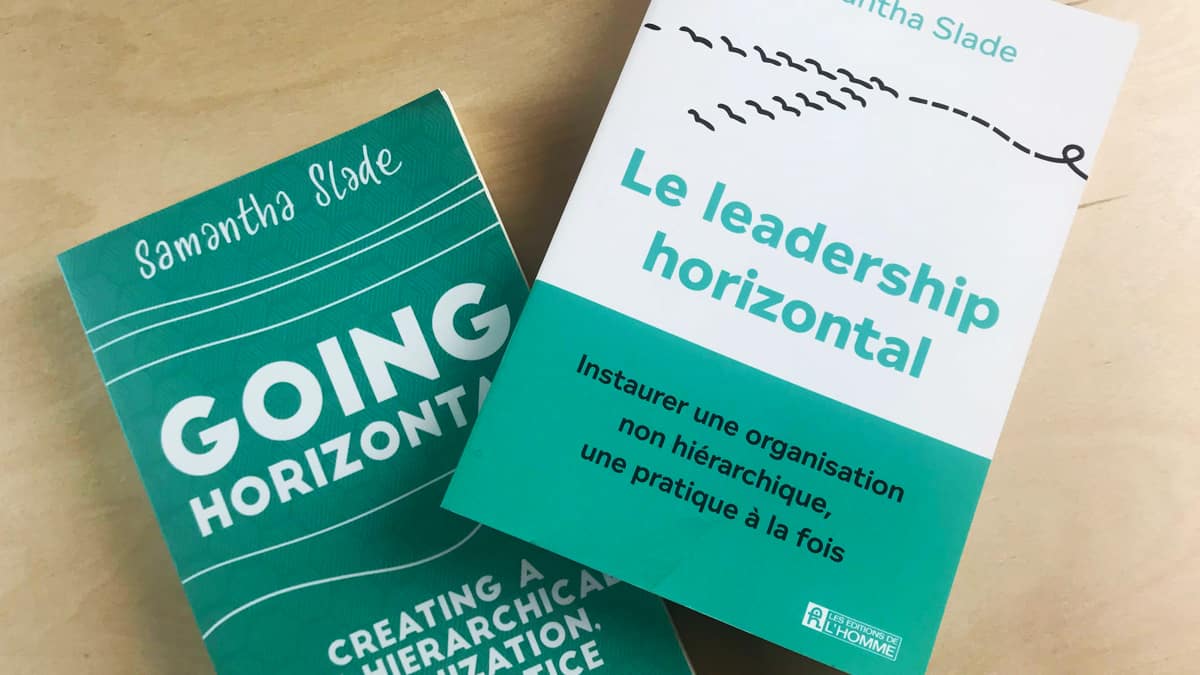 The book Going Horizontal, by Percolab Founder Samantha Slade, offers a framework to develop healthy collaboration and shared leadership. The game is based on this framework and Percolab Coop runs research on how Listen For… supports groups and organisations on their shared leadership journey.
LINKED TO THE INNER DEVELOPMENT GOALS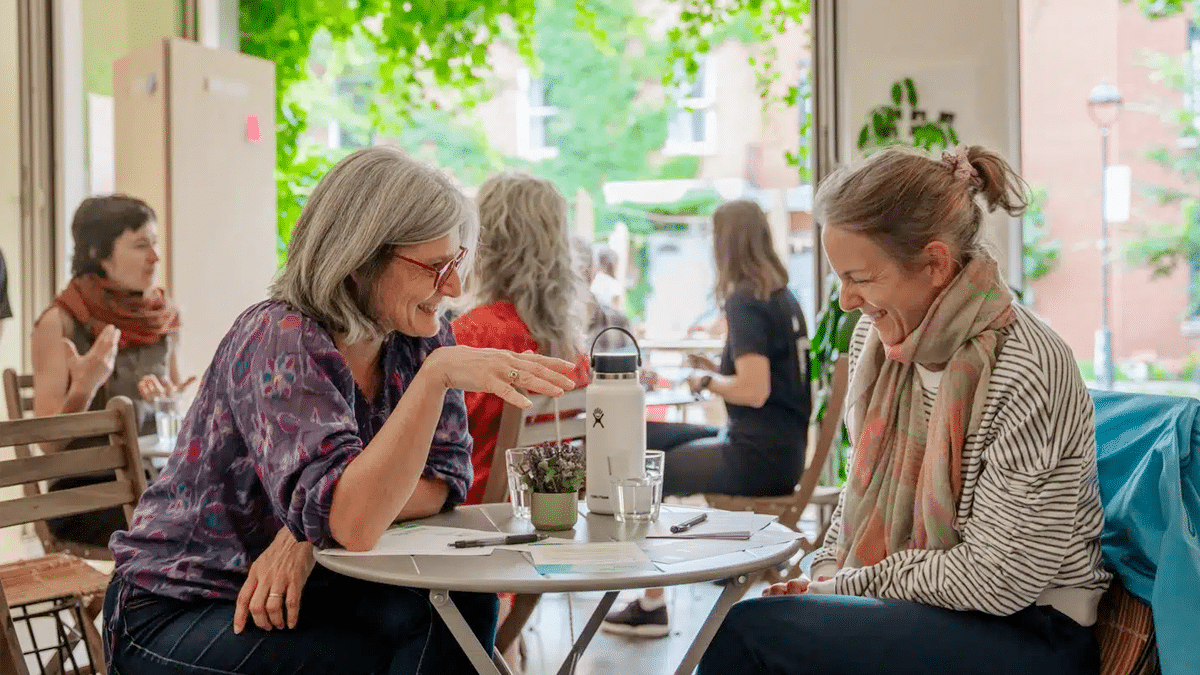 The Inner Development Goals (IDGs) is an international vocabulary of key skill sets needed to successfully reach the United Nations Sustainable Development Goals. The Montreal Inner Development Goals Hub runs a research project on the link between Listen For.. and each of the 23 Inner Development Goals.